seedandplant
Regular price
Sale price
₹30.00
Unit price
per
Sale
Sold out
What Will You Have In The Product?
Seed quantity- 50
Watermelon sowing time in India
For Northern Plains: January - March 
For North East and Western region: November - January
For South India and Central region: Around all the year
Harvesting Time: 70-100 days after sowing.
Other names: 

Tamil : Darbusini, Kummattikai, Thannimathai
Malayalam : Thannir Mathan, Kummattika
Telugu : Puchakayi,Tarbuja
Kannada : Kallangadi, Kallachi, Karabooja, Kekkarike
Hindi : Tarbuj, Kalingada, Kalingu, Phuti, Kakri
Bengali : Tarmuj
Gujarati : Tarbuj, Karigu
Konkani : Kalling, Bacchaanga
Marathi : Kalingad, Karbuj
Oriya : Kharbuja
Punjabi : Tarbuja, Phuti, Kakri
Tulu : Bachchangai
Kashmiri : He'Nd Wend
General Requirements and Conditions For Watermelon Sugar Baby Variety Growth.
Soil Conditions: 
Soil required for the good harvest of this tasty and healthy fruit watermelon should be fertile. Well drained soil Sandy or sandy loam having pH range of 6-7 is generally accepted for it watermelon cultivation.
If you are going directly sow the seeds in your garden make sure the soil should be well drained soil like sandy loam.
PH Of Soil:

Best PH range  of soil for watermelon germination should vary from 6-7.
Pot size required for watermelon

As this fruit can be grown by transplanting or dribbling method, so you can use directly  big size of 24*24* inch length abd width and atleast 24 inch deep grow bag or pot or first you can prepare your seedling in small size pot and then you can transplant that into a big size pot or grow bags.
Temperature Requirement:

Temperature requirement for growing watermelon vegetable should be from 2O°C - 35°C.
The soil temperature required for sowing the watermelon seed in India is 60°F but if you will sow the seed of watermelon in soil with temperature 70°F to 95°F germination will be much better.
The ideal temperature for watermelon seeds germiantion is 95°F
Sunlight Requirements for watermelon
Good amount of sunlight is required for germination of watermelon seed to the get the fruit.
Watermelon plant require direct sunlight of 10 hours or more.
Prior to sowing:
Loose the soil where you are planning to sow the watermelon seed.
Make sure watermelon plant needs good space as like pumpkin so select the site where watermelon can get good space to grow. If you. Have limited space then you can think to grown the watermelon in vertical by providing support of net.
Sowing Process:
Now sow  the watermelon seeds 3/4 inch deep  into the  potting mix soil filled.
You can sow  3 or 4 seeds in the soil
Then cover the seeds with you potting mix soil.
Then provide a thin soil cover above the sown seeds.
Provide water with spray bottle to fully wet the soil but be carefull don't over water soil so the the seeds may get displaced by their sowing position.
Watering of watermelon plant seed should be once in a day in dry climate untill the germination takes but on wet climate you should provide watering when you feel the requirement of the plant.
Germination Time:
Germination time for watermelon seeds can be 4-14 days depending upon the temperature and environmental conditions.
Transplanting Time:
The roots of water melon ate very delicate so generally it in not recommended to uproot the plant and sow them. 
If you want to transplant your seedling you can directly pick the plant with soil media and transplant them to you desired place in your garden.
Precautions and Caring of watermelon:
Make sure to provide holes in you pot or grow bag if they don't have.
10 hours full sunlight is necessary.
Watering should be done properly and regularly.
While transplanting the plant take the surrounding soil attached with the plant, don't pull out the plant only from the soil to transplant in another pot or grow bag.
Use organic compost or manure once in a month during growing period to maintain soil richness.
Share
View full details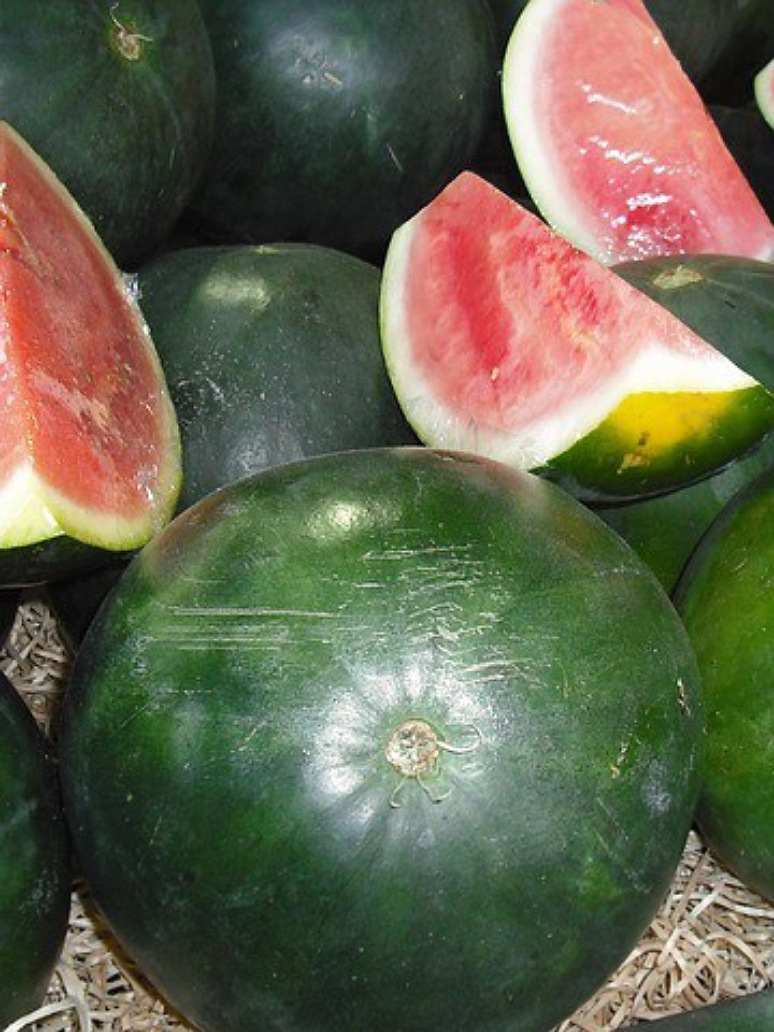 Common Questions
What is the Shipping Cost ?

Your products are shipped based on option selected at the time of Checkout.

1. India Post Shipping = ₹37/-

2. Private Courier Shipping =₹67/-