seedandplant
Regular price
Sale price
₹35.00
Unit price
per
Sale
Sold out
What Will You Have In The Product?
Seed quantity- 60
Tomato is edible in various type of our food such in salads, sandwiches or vegetables etc.Growing desi tomato from its seeds is quite easy.
Common name:  Tomato
Binomial name: Solanum lycopersicum
Flower colour: Yellow
Maximum reachable height: Determinate 3 to 4 feet and indeterminate 7 to 15 feet.
Effort: Easy to grow.
Caring while planting of desi tomato grown from seeds:
Germination of desi tomato from seeds usually takes time of 5 to 12 days and around 6 to 8 weeks to grow tomatoes.
when you plant it the sapling of tomato bury them deep(almost up to the first set of leaves) this gives the plant the chance to grow lot of feeding roots.
soil temperature required to transplant the tomato plant should be at least 55-60 Fahrenheit or more for healthy tomato plant. otherwise plant may turn yellow become stunted and slow to bear.
Soil conditions required: for growing desi tomato from seed the best soil is well drained , compost rich soil.
pH required 6.5 to 6.8. add few fresh natural compost of 2 inch for 6inch depth of soil.
Soil temperature :For germination 60 to 85 Fahrenheit and 70 to 77 Fahrenheit for growth
Watering: provide 1 to1.5 inches of water per week ( never let the soil get dry out)
Time to transplant it is better to transplant it in evening and after that provide sufficient quantity of water.
Sunlight full and partial sun
Fertilizer use fresh natural compost  as far as possible otherwise fertilizer formula 5-10-10 can be used
Vitamines and minerals content:
Vitamine C, Vitamine K, vitamine A, vitamine B6, vitamine E, biotin, molybdenum, copper manganese, dietary fibre, niacin, Phosphorus, Chromium, pantothenic acid, protine, choline, zinc and iron
Health benefits of desi tomato grown from seeds
i)Keeps skin healthy
ii)supports bone health
iii)improves vision
iv)reduces hair problem
v)lowers blood sugar level
vi)reduces chronic
vii)controls weight
Cultivation time
Between May -June and November- December
Caring tips for desi tomato grown from seeds
i)Provide water early in the morning if the soil feels dry to touch when desi tomato seeds are sown.
ii)At the time of transplanting add vermicompost or any organic fertilizers.
iii)Cut the dried or infected plant parts
Country of Origin : India
Share
View full details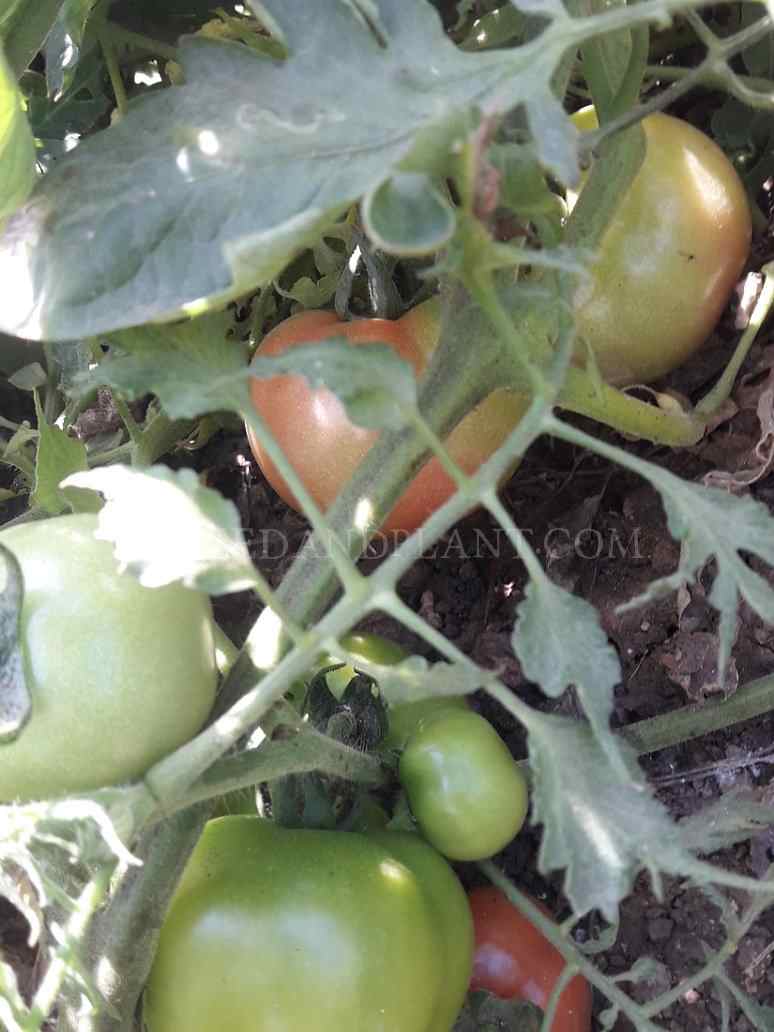 It was very good to germinate.
100% Germination
Great response. 100% Germination.
Common Questions
What is the Shipping Cost ?

Your products are shipped based on option selected at the time of Checkout.

1. India Post Shipping = ₹37/-

2. Private Courier Shipping =₹67/-