seedandplant
Regular price
Sale price
₹55.00
Unit price
per
Sale
Sold out
What will you have in product ?
Quantity of seeds : 30+
Why to have Rosemary in your home ?
This product need proper germination and flowering conditions like environment and soil.
The germination rate of the rosemary is relatively low as compared to the other herbs, but the plant live for about 30 years.
This antimicrobial herbal plant can sustain without water for many days.
It is used as a decorative plant in the gardens.
Rosemary leaves give their performance for curlinary industries and for giving flavour to various foods like in roasted meat.
Rosemary oil is used in various fields like manufacturing bodily perfumes or to spread an aroma in your sweet home.
Rosemary seeds is also popularly used in cosmetic industries, incense, shampoos and cleaning items.
Procedure to sow Rosemary Seeds:
The soil for rosemary germination used should have good drainage( potting mix soil).

First moist the soil before placing into the container.

Then spread the rosemary seeds on the top of the mix soil and then cover it again with the moist soil 1-1.5inch in such way that  the seed can get the sunlight.No fertilizer is necessary only organic rich not over organic rich soil is required. 

Apply a little sprinkles of water on the top of soil and give a plastic cover to the container and place the container in  sunlight or warm location until germination happens.

After the germination of seedlings place the container into a small water tray like vessel so that the water can be absorbed by the  container soil keeping it into the direct sunlight.

After rosemary get the height of  3 to 6 inches it can be transplanted to  outdoor.

It usually takes 25days for germination at 18 to 20°C.

Rosemary has pleasant aroma and taste good in tea or roasted foods. 
Share
View full details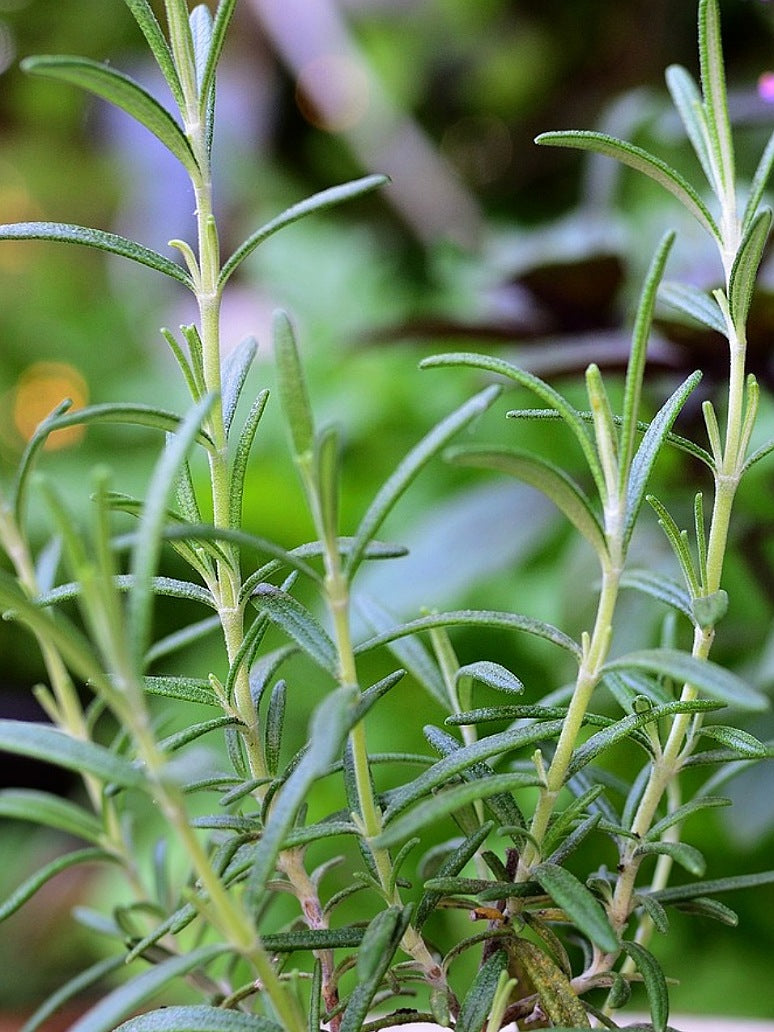 Common Questions
What is the Shipping Cost ?

Your products are shipped based on option selected at the time of Checkout.

1. India Post Shipping = ₹37/-

2. Private Courier Shipping =₹67/-