seedandplant
Regular price
Sale price
₹79.00
Unit price
per
Sale
Sold out
Gladiolus Mix Flower Pack Includes:
Bulb Quantity - 3
For every new gardener some questions always come in their mind for any seed and plant that how  this seed or plant is sown how to start gardening for the seed that they have purchased through online or offline shop. Flower loving people  love to have beautiful flowers in their garden. The real fact is that   each and every flower has its own beauty.  Some  flowers have beauty with good fragrances which can warm the cockles of one's heart. Among them the beauty of gladiolus is different. The mix colour when combines together can touch anyone's heart.
About the fact of Gladiolus flower,  it's plant attains a height of 2-5 feet and size of flower is  approximately 3-5 inches in diameter.
Planting Tips of Gladiouls Flower Bulb Mixed coloured in India:
It is very basic and common question for the new gardeners who are interested in gardening but unaware from the question like how to plant bulbs in soil and where to plant the winter flower bulbs what are the climatic conditions to plant the bulbs in India. For all these queries of customers the answers is here.
Size of pot for Gladiouls Flower Bulb Mixed coloured: For planting Gladiouls Flower Bulb Mixed coloured take pot size vary from medium to large (12-20 inches). Benefits of using large sized pots is that gardener can plant 2-3 bulb at a time in same pot.
Provide good drainage to pots For Flower Gladiolus: For good drainage you can place a pot shard or clay marble in inside bottom of the pot.
How To Prepare Your Soil Media For Sowing Of Gladiolus Bulb  Mix Flower Colour In India: Prepare your well drained and loose loamy soil media for planting your beautiful flower bulb. If you don't have such soil add some amount of sand and organic manure like vermicompost to your existing natural soil media.
Fill this prepared soil partially in you selected pot and lightly press the soil just to make the soil level.
How to plant Gladiolus Bulb in soil: Now press the bulb lightly into the soil keeping pointed end of the bulb upside and the opposite. But please keep in mind to place the bulb flatter side towards the face of the pot wall.
Now fill your soil media into the pot to cover the tips of the bulb.
Watering of Gladiolus Flower Bulb: Provide water in such a manner it should not get logged in the pot. Keep the soil moist as per the flower requirement.
Share
View full details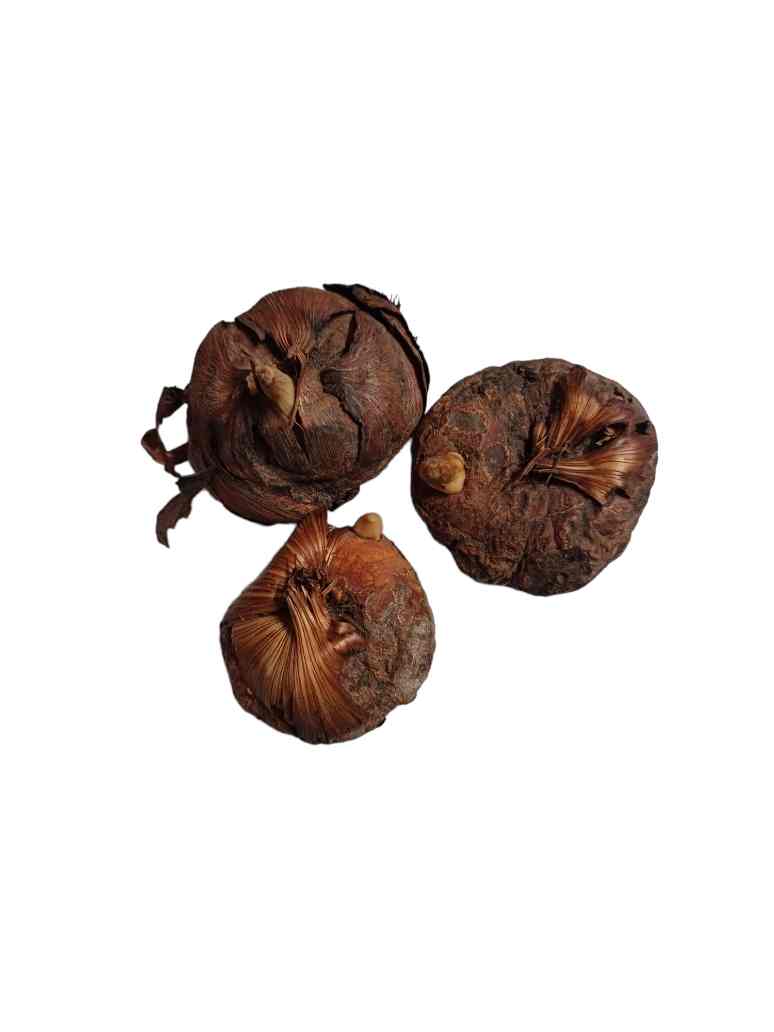 Common Questions
What is the Shipping Cost ?

Your products are shipped based on option selected at the time of Checkout.

1. India Post Shipping = ₹37/-

2. Private Courier Shipping =₹67/-