seedandplant
Regular price
Sale price
₹35.00
Unit price
per
Sale
Sold out
Durva Grass Seed Pack Includes:

Seed quantity- 2 gram
Other names: Durva grass , doob ghas, durba grass, dub ghas, Dhurva grass.
Planting season -
Early winter ( Late August-September,October)
Early Summer (Late February-Early March)
How to sow doob grass seed/dhurva grass seed  In soil In India.
Climatic condition required for sowing durva grass seed  in India: Best time to plant doob grass seed is early summer. As dhurva grass is a warm season plant so it should be sown early of  the summer season as the soil need to be warm before sowing as it will help to germinate the durva grass properly.
How to select the location to plant  the durva grass seeds in India? Some  Seeds and Plants  require some specific condition to grow well. Almost all grass seeds require good amount of sunlight to grow so don't do mistake to sow the grass seed in shades as shades may do adverse affect to the germination.
Soil type required for growing puja plant doob grass in India: 
No matter which type of soil you have, you can grow your this puja plant on the soil which you have but with slightly changes if your soil is not meeting  its condition for  durva grass growth. Dhurva  grass grows well in fertile rich loamy soil. Soil with good drainage but moisture holding capacity is best for this durva drass seeds.
i)pH Of Soil:Soil pH with ranges from 5.5-6.0 it preferable for sowing the doob grass seeds. It means slightly acidic soil is required for doob grass seeds that you get online from seed and plant.  So to maintain this pH value  of your soil yo can add some amount of lime and chalk if you soil media for doob grass is more acidic.
ii)Organic Manure to soil: If your soil if with good fertility there is no need to add any organic manure. but if you have soil with less fertility you should add organic manure to you  your existing soil to get enough fertility for sowing  the durva grass seeds.
Sunlight for durva grass seed: Every lawn grass  including doob grass loves sunlight to their healthy growth. So it is better to select the location where this grass can get enough amount of daily sunlight of 5-6 hours.
Temperature requirement for durva grass seed: It is always better to sow the seeds when the are temperature  is between 20°C- 36°C.
Preparation of land: For sowing the online durva grass seeds or doob grass seeds which you got from seedandplant.com , first excavate the soil properly to a depth of 2.5 cm. Mix the soil with some organic manure if required .
Sowing of seeds: doob grass seeds are very small, so prior to sowing  you can add sand to the seeds which will help to spread the seeds properly on the prepared soil surface. The after spreading the seeds over the soil surface  provide a thin layer so that the spreaded seeds can get covered.
Watering of the dhurva grass plant: Provision of water to the dhurva grass should be as per its requirement during the season. Provide less water  during winter and frequent water in summer season.
Germination time of dhurva grass seed: The online durva seed that we provide to our customers get germinated  between 5-10 days after sowing but if the condition is not ideal of your place it may take more time  of 14- 21  days after sowing of durva grass seeds in  soil.
Share
View full details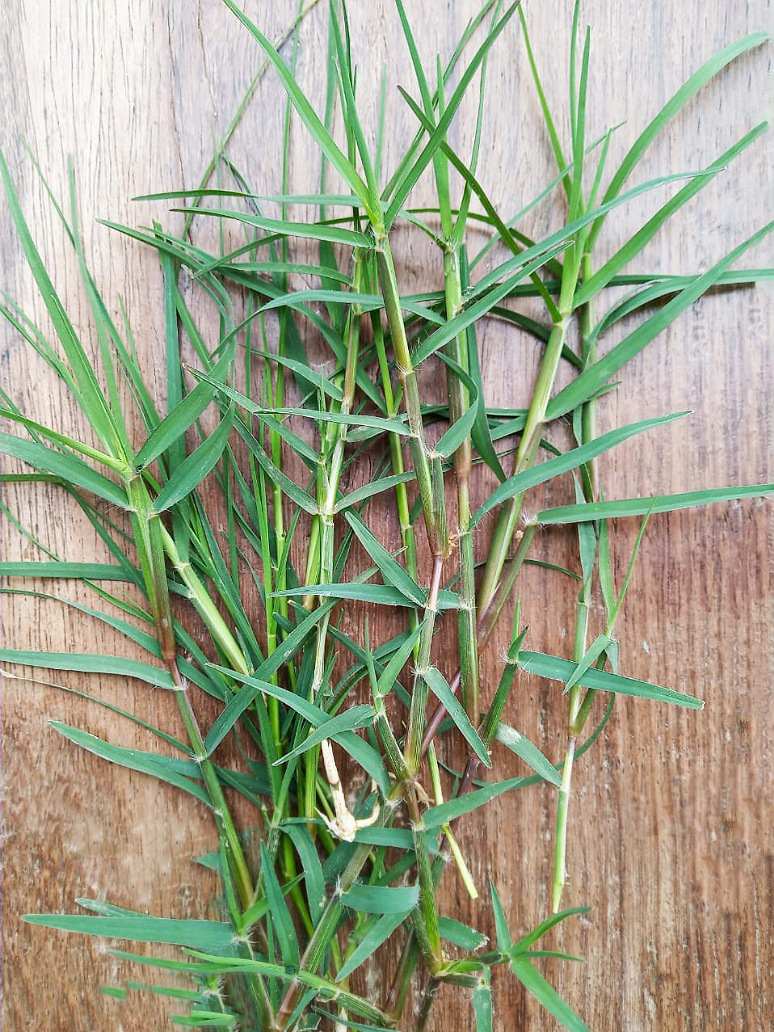 Common Questions
What is the Shipping Cost ?

Your products are shipped based on option selected at the time of Checkout.

1. India Post Shipping = ₹37/-

2. Private Courier Shipping =₹67/-