seedandplant
Regular price
Sale price
₹39.00
Unit price
per
Sale
Sold out
What Will You Have In Product?
Seed quantity-90
Why to have Coleus Blumei Rainbow Mix in your home ?
The other names of this flower plant are painted nettle, flame nettle, and painted leaf.
This is a ornamental plant having beautiful multi color leaves like white, yellow, red, pink, purple, maroon, copper, and a wide range of greens.
This  beautiful flower can add a beauty to indoor and outdoor of your home.
This flower plant can attains a height up to 3.3 feet.
This flower plant is a low maintenance plant for household, so can be cultivated easily.
Procedure To Grow Coleus Blumei Rainbow Mix Seeds ?
For sowing  coleus blumei rainbow seeds a well drained and moist soil is best  for growing in a pot you can use rich potting mix soil.
They require partial shade or indirect sunlight as full sunlight may cause less intense of leaves.
Just spread the seeds over the prepared soil  and slightly press the seeds so that they get buried ⅛ inch, but don't insert very deeply so that they couldn't get sufficient light to germinate.
Keep the soil moist by applying water, or just make a provision of plastic cover over the pot so that the moisture can be maintained in the soil for the germination of the this flower seeds.
Planting and Caring of Coleus Blumei Rainbow Mix

:
Provide appropriate amount of water other wise too much water can cause root rotting of the plant.
the downy mildew can cause harm to the plant by turning the color of the leaves into brown. mildew can cause the twisting and curling of this beautiful plant leaves.
Impatiens Necrotic Spot Virus which is caused by the insects who carry viruses from infected plant to uninfected plant can cause brown or yellow spots on the beautiful leaves and also the  formation of the rings, discoloration of the stems of this flower plant.
Remove the plastic cover from the pot after the germination of the  flower seeds.
Share
View full details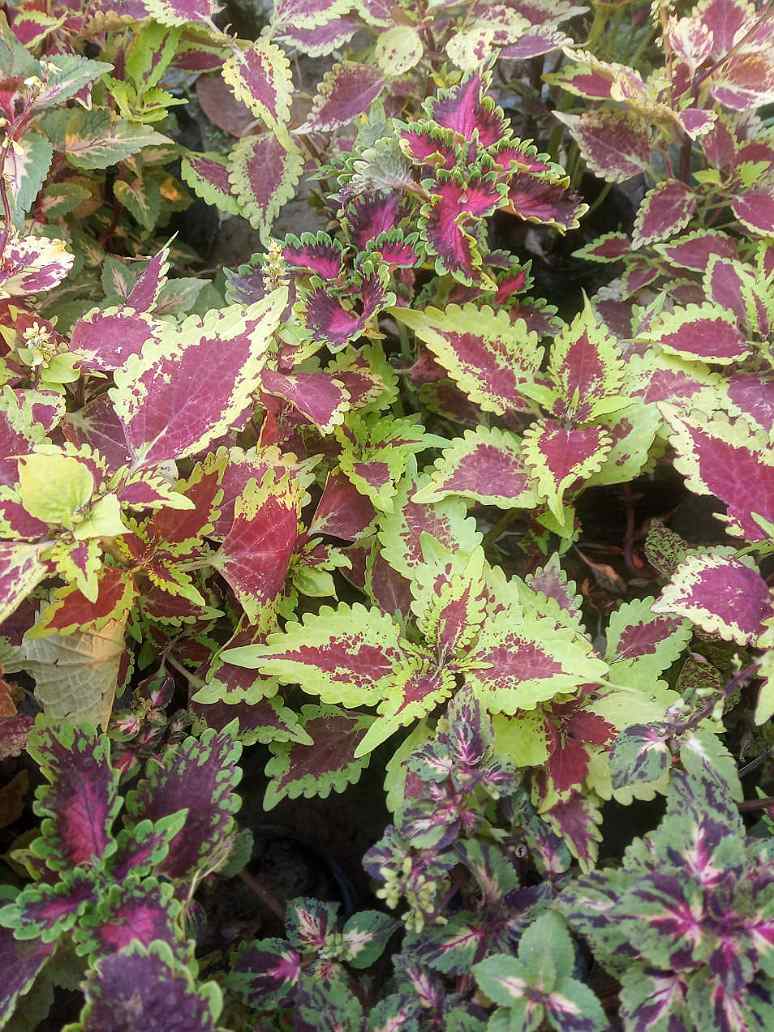 Healthy germination!
I emptied the seeds into a large pot. Almost everything germinated & I see beautiful mixed colourful saplings of 4-6 inches in my garden. Thankfully, these saplings did not die.
Little slow to sprout
This one took a couple of days more extra than I expected it to be sprouted, but when it did, they are almost all germinated.
I hope they grow into a healthy, beautiful plant soon!
Common Questions
What is the Shipping Cost ?

Your products are shipped based on option selected at the time of Checkout.

1. India Post Shipping = ₹37/-

2. Private Courier Shipping =₹67/-