seedandplant
Regular price
Sale price
₹35.00
Unit price
per
Sale
Sold out
What will you have in the product?
No. Of Seeds-  60+ 
Procedure To Sow Chilli Bird Eye Seeds( Open Pollinated):
Soil requirement for the good germination and good growth of the plant should be loose well drained and enriched with organic matter.
Before sowing into the soil place the chilli bird eye seeds in warm water untill the seeds get settle down. As this makes the germination fast after sowing. 
Take the chilli bird eye seeds outside from water and prepare the soil in which you want to sow the  seeds.
You can use seedling tray for germination purpose and can transplant the grown seedlings. So fill the tray with soil prepared (The soil should be loose well drained and added with organic manure). 
Place each chilli seeds or hari mirchi seed at 1/4 inch deep in the each section of the seedling tray from the soil surface and cover the seeds with soil.
Place the seedling tray at a warm place such as window sill so that it can get sunlight.
Now water the sown mirch seeds so that the soil can get moist only but not become soggy and continue to apply medium water whenever it is required.
After germination of seeds when they get two sets of leaves it means its time to transplant the plant in a grower bag or pot filled with rich well drained soil mixed with organic manure.
If you have suitable space you can transplant the Green chilli seeds  seedling into the groundswell
Planting and Caring of Chilli Bird Eye Plant:
While transplanting the Hari Mirch plants maintain a distance of at least 2 inch between the two plants.
Don't overwater as it may cause rotting of the Chilli plant roots. 
Try to maintain the warm temperature of 70-80 degree Fahrenheit.
Share
View full details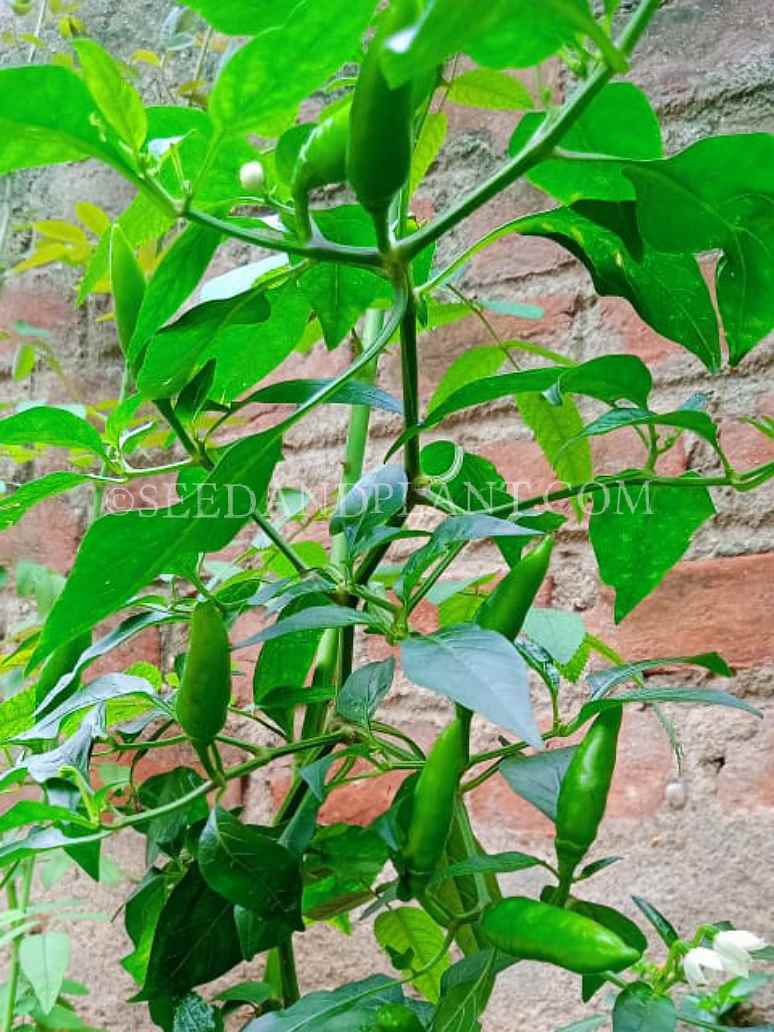 Common Questions
What is the Shipping Cost ?

Your products are shipped based on option selected at the time of Checkout.

1. India Post Shipping = ₹37/-

2. Private Courier Shipping =₹67/-