seedandplant
Regular price
Sale price
₹45.00
Unit price
per
Sale
Sold out
What Will You Get In The Product?
Seed Quantity= 55.

Why You Should Have Cherry Tomato Vegetable?
Cherry tomato, a small cherry sized tomato can be used for culinary purposes and as an ornamental vegetable also.
This exotic vegetable cherry tomato tastes sweeter than other tomatoes of big size.
One of the best exotic vegetable to grow in your vegetable garden or in you pot of size 12x12 inches is cherry tomato.
This beautiful and yummy  vegetable is very easy to grow for the growers and even only a single plant is able give fruit  in all season.
 Procedure To Sow Cherry Tomato Seeds:
The temperature required grow the cherry tomato plant is 19-30°C
Soil requirement for sowing cherry tomato seed should be sandy ,loamy and well drained.
If you want you can add organic fertilizer during soil preparation for sowing cherry tomato.
Sow the seeds simply in the rich soil and cover with the thin layer of soil in such a way that the seeds can get sunlight directly for at least 6-8 hours.
Provide water in sufficient amount excess water may harm the seeds germination. You water provision should be in such a way that the  soil gets moist only but not become soggy or over flooded.
Once the seeds germinated to a sufficient height having 5-6 leaves you can transplant the seedling into a big pot or in the ground directly.
Planting and Caring:
Provide water once to cherry tomato plant after every 2-3 days. Excess amount of watering may cause root rotting of the cherry tomato plant.
Sufficient sunlight for 6-8 hours should be available  for better growth of this exotic vegetable plant.
Provide organic fertilizer once in week.
Provide support to the branches of the cherry tomato with suitable arrangements like if you are  growing it in a pot  in balcony you can tie the branches softly with the railings.
Share
View full details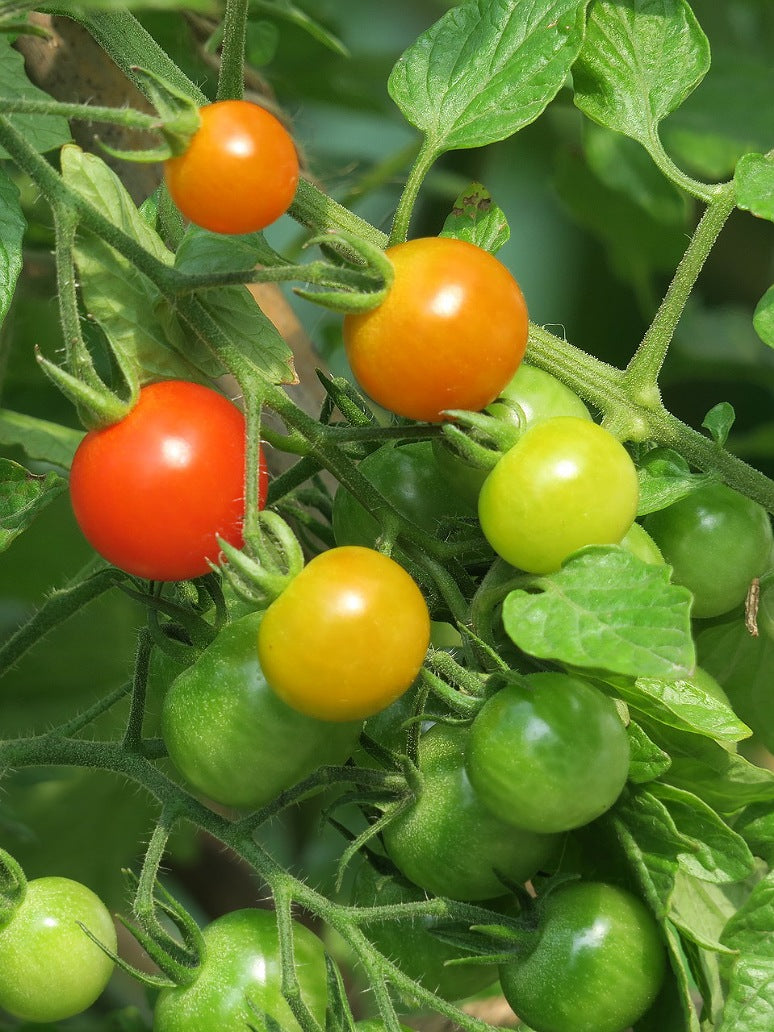 Good quality
Germination is 90 percent.
Common Questions
What is the Shipping Cost ?

Your products are shipped based on option selected at the time of Checkout.

1. India Post Shipping = ₹37/-

2. Private Courier Shipping =₹67/-