seedandplant
Regular price
Sale price
₹35.00
Unit price
per
Sale
Sold out
What Will You Have In The Pack Of Brinjal OvalGreen And White Bottom Shade-Open Pollination Seeds

Seed quantity- 60
Why To Have Brinjal or Eggplant In Your Diet?
This oval green brinjal or eggplant is mostly used in vegetables
It may be be used for other various culinary purposes like  for making snacks or bhajiye.
Contains vitamins and minerals that help to produce antioxidants that prevent heart diseases and cancer.
Antioxidants in eggplant helps to boost the immunity.
Because of fiber containing in brinjal lowers the risk of blood sugar.
Proves to be beneficial in losing weight as it contains lower calorie.
Procedure To Sow  Vegetable Oval Green Brinjal or Oval Green Eggplant.
Tips* Month to sow Brinjal or Eggplant seeds in India.
For South India Regions
For south India Regions one can grow throughout the year but  mainly in July - August is best.
For North India Regions:
June-July (for autumn crop).
November (for spring-summer crop).
You can sow the Brinjal or Eggplant seeds between temperature 22-30°C.
Soil requirements for this vegetable is fertile and well drained.
You can grow this Brinjal seeds or Eggplant seeds in any type of soil but sandy and loamy will be the best  for having best yield.
Plough the soil properly and add organic compost or fertilizer to have higher yield of this healthy vegetable and tasty vegetable.
After the soil preparation sow the seeds 1/2inch deep into the soil  maintaining a spacing of 18-24 inches between the two consecutive seeds.
You can also germinate the brinjal seeds in seedling tray and then can transplant  the seedlings to the ground soil in evening.
You can expect the germination of seeds in 7-14 days.
Share
View full details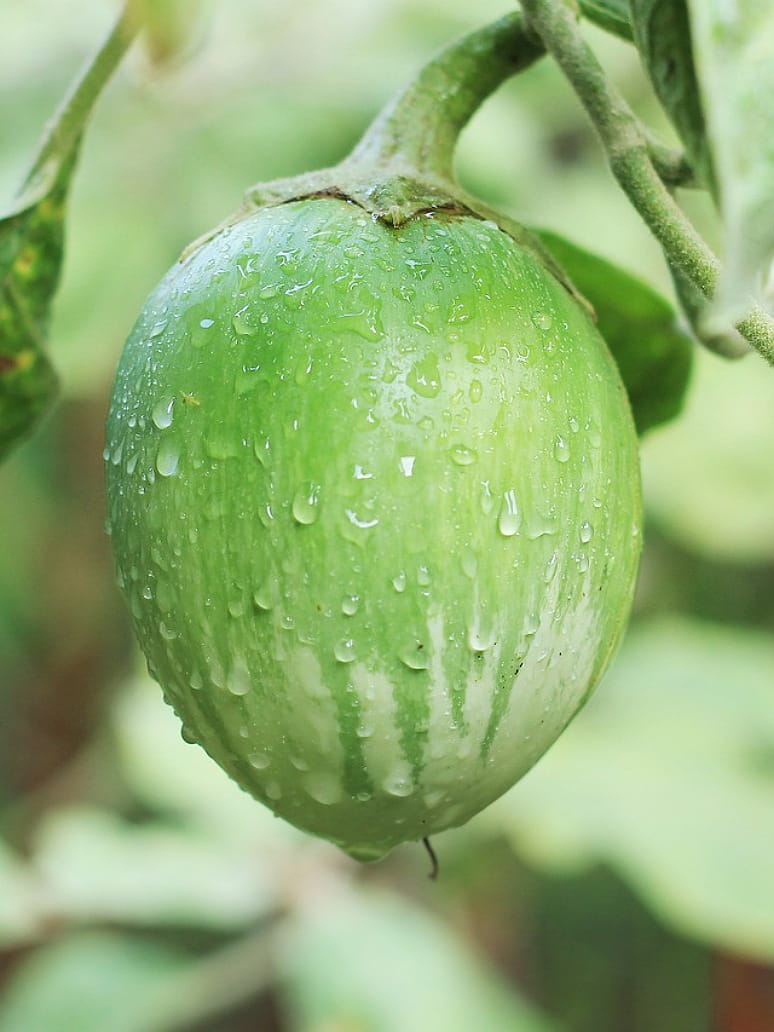 Common Questions
What is the Shipping Cost ?

Your products are shipped based on option selected at the time of Checkout.

1. India Post Shipping = ₹37/-

2. Private Courier Shipping =₹67/-