seedandplant
Regular price
Sale price
₹40.00
Unit price
per
Sale
Sold out
What will you have in product ?
Quantity of seeds :50
Different names of borage herb in India:
In India one single item is knwon by different name in different states. Borage has also many different names like India Borage, country borage,Cuban Oregano, French thyme, Indian Mint, Mexican mint, Soup mint, Spanish thyme. In hindi borage has also one name patta ajwain
Why to have Borage in your home ?
The herbal plant borage has its varient uses.
Oil from flowers seeds of borage enrich with gamma linolenic acid which may be used to reduce asthma and inflammation, 

rheumatoid arthritis,atopic dermatitis.

Because of antioxidants presence, the immune system gets increased.
It is proved that consuming borage hepls to better function of the mind.
Not only it is used as a medical plant it  is also used  to not allow the the growth of weeds.
This beautiful flower plant helps to hold the water and enrich the soil.
When To Sow Borage Herb Seeds ln India?
Spring is the best time to sow borage seeds. This herb seed can be sown between April to May but the month should not exceed the time after earry of july. It is better to grow borage plant outside directly where it can adopt adequate sunlight. Borage plant can sustain in cold having minimum soil temperature  10°C.
It can be grown annually. During  winter borage seeds can be sown indoors or for a large scale a greenhouse can be made. One thing is to keep in mind if you are planning to grow borage plant in winter sow the borage seeds 4 weeks before the last frost. 
Soil Requirement For Borage plants: Borage grows well in loose and moisture holding soil like well draining soil. If you dont have this type of soil and you are really willing to have the herbs plants in you home balcony or garden you can make your own well draining and moisture containing soil by adding compost to the soil bed upto a depth of 1 feet. 
Procedure to sow Borage Seeds:
Sow the seed in spring for summer flowering or sow in the autumn for spring flowering. 
Direct sow seed after the last frost for summer blossoms. But if you have a question about how to grow borage plant indoor? The answer is you should start  sowing borage plant seeds 4 weeks prior of the last frost       
You should add organic matter upto a certain depth of soil and then sow the borage seeds  into it.

Space 15-18" inches apart within the row and 1/4"-1/2"deep. 

Then firm the soil top but don't do tight compaction of soil.   
Provide water regularly but don't over water.    
Germination of borage seeds may takes about 5-10days.                     
Place it in partial sunlight.
Share
View full details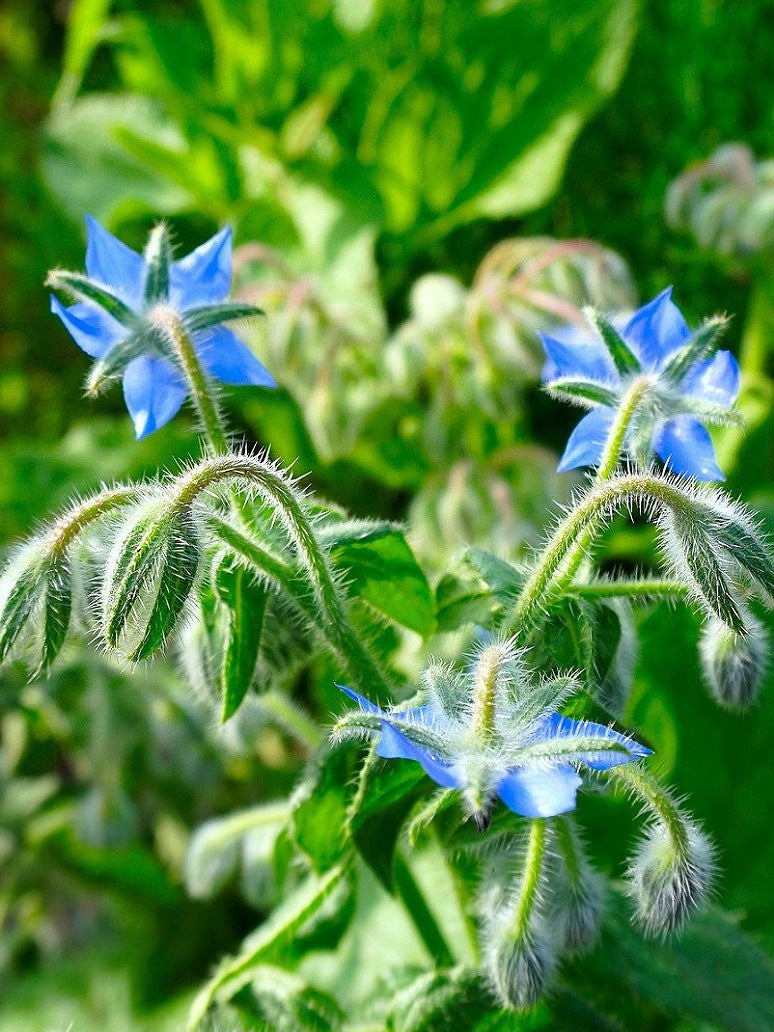 Common Questions
What is the Shipping Cost ?

Your products are shipped based on option selected at the time of Checkout.

1. India Post Shipping = ₹37/-

2. Private Courier Shipping =₹67/-